Phoenix Neuropathy Treatment © Copyright 2013-2020
Learn about peripheral neuropathy and find effective treatments in the West Valley
Phoenix Neuropathy Treatment





12409 W Indian School RD
,
Avondale
,
AZ
85392
Phone: (623) 547-4727
K~CANN 12409 West Indian School Road C304 Avondale Arizona 623.547.4727
Hope and Help For People Suffering With Peripheral Neuropathy, Neuropathy Symptom Treatment in Phoenix and more...
Welcome to the peripheral neuropathy resource page of Phoenix Arizona. I am Dr George Kukurin, a chiropractic neurologist with more than 20 years of clinical experience in treating diabetic, idiopathic, inflammatory and other forms of peripheral neuropathy. I created this website to give you some straight talk about neuropathy and its treatment. Sadly, I must start with a warning. It's likely you have recently come across many health professionals and treatment centers advertising for the treatment of neuropathy. It is a profitable specific niche market with huge numbers of people being affected by this debilitation condition and few FDA approved medications to manage it. However just because a health practitioner or clinic "claims" to manage peripheral neuropathy, it does not mean they are good at it. One particular group which I know about, promotes multi-level marketing vitamins as a treatment for their patients suffering diabetic and other types of neuropathy ….. (Continue) >>>
Phoenix Neuropathy Treatment News. Definition of neuropathy: What is neuropathy?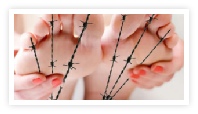 Diabetic Neuropathy in feet
Reversing the cause, repairing the damage, stopping the pain. We have a great track recording in helping our patients suffering from diabetic....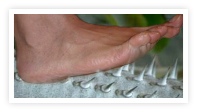 The most important first step, determine the cause of the neuro-pathy, then start a neuropathy treatment program....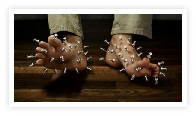 The genetic cause of Charcot Marie neuropathy is being un-raveled, some nutrients may help peripheral neuropathy.....
Dr George W Kukurin
Chiropractic Neurologist
Related Articles [Vasculitic peripheral neuropathy]. Brain Nerve. 2013 Nov;65(11):1299-309 Authors: Oya Y Abstract The typ...